This is
NOT
transperacy. It's called clear text, which turns out to be like this:
OK! Now we'll start with this pic. If you wanna try it also, right click and save.
1. Click on text, just like normal. After you write your text, click on
transform to selection
, instead. It should look like this: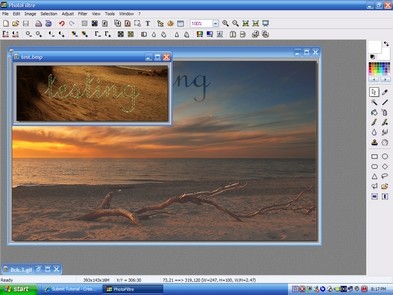 Then go to Selection; and click Invert. Now right click on your text and click "stroke and fill". Now you should see a screen showing stroke and fill options. Uncheck stroke, and check on fill. Then set the color as white and the style as black (or normal). Leave the fill pattern unchecked. Set the opacity to 25% or somewhere in that area. It should turn out like this:
Whoo! Now your done! Hope this helped,
hz.
-Credit goes to Kami0
(diff. website)